Garage Door Maintenance
Garage Door Maintenance Service By Garage Door Repair Technology In Pearland TX
Why You Need Garage Door Maintenance
You could well open your garage door everyday when you go to work.  You close it again when you come home. You  start to notice some strange sounds developing or a stiffness in the door mechanism, but you put this down to garage door systems aging.  Then one day, the garage door won't open. If you live in Pearland TX,  you can contact Garage Doors Pearland. We offer a 24/7 service. We fix the problem, and our  bill is reasonable under the circumstances. However, given the inconvenience this has created, with a proper maintenance routine, all of this could have been avoided.
You can do a lot of this your self. Get  into the habit of checking all the different systems monthly. Look closely at the springs, cables, pulleys, and hinges.  All the associated "opener" systems  need to be checked as well. If you notice a strange sound developing or the main opener motor starting to strain, then this could be an indication that a major problem is developing.  Do not hesitate to get in contact with our garage door maintenance company in Pearland TX.
We can offer a regular garage door maintenance service.  If you use your garage a lot or you run a business  that has a number of garage doors, which are constantly used, then this would make a lot of sense. There are a number of different systems that need monitoring.  These include the springs , cables, openers, and pulleys.
Garage Door Maintenance Checks
You can also use a monthly "force setting test".   This will be for garage doors that use "openers."
 Open the garage door.  You then use the garage door transmitter remote to close the door. When it closes, then try and lift up the garage door from the bottom. It should reverse.  If it does not. Then this could indicate a problem with the garage door sensors. The door may crash down suddenly. Get your hands and feet out of the way as soon as possible.  This applies in general if you have any concerns about your garage door. Again, if you need of a garage door maintenance service, get in touch with the experts in Pearland TX who can set this up for you.
Springs, both torsion and extension, are an essential element in the smooth running of a modern garage door. Failing springs could lead to the garage door crashing down, which is really dangerous With springs, there is a way of calculating when the garage door maintenance service might be needed. 
All metals will harden and become brittle if a force is applied to them.  Every time the garage  door goes up, a small force is applied to the spring.  This is called a cycle. A garage door spring will fail and  snap in around 10,000 cycles. Using this information, you can predict that a "high" usage door, which is opened 8 times a day, will result in spring failure in only 3 years.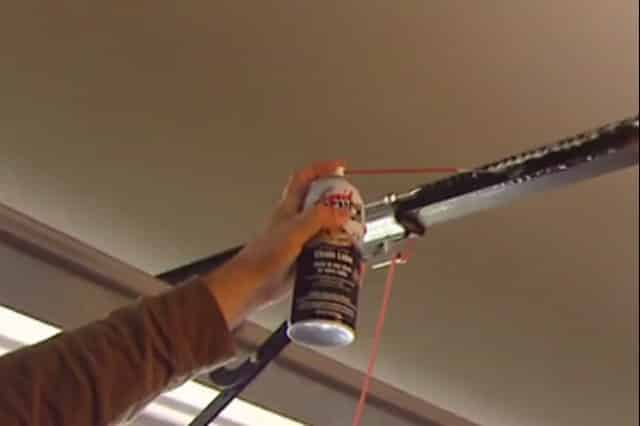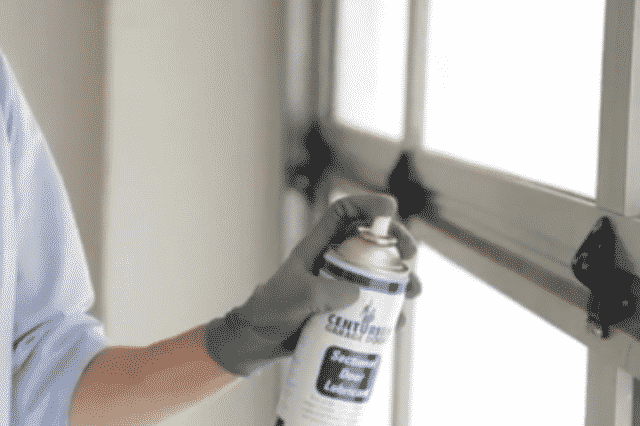 Schedule a Regular Garage Door Maintenance Service
If your garage door is opened and closed a lot, then it would be essential to set a garage door maintenance service with Garage Door Repair Technology.  If you have a multiple cars or  have a busy business concern, with little time to spare, having a set contract makes a lot of sense.  The regular replacement of important components, such as the garage door springs, will be part of a regular maintenance routine. 
It is not a good idea to replace the springs yourself.  These are under high tension, and replacing them is potentially dangerous. Again, leave this to the experts. Cables are also high tension components that will fail in time.  These, too, can be routinely replaced. We uses OEM or Original Equipment Manufactured Parts.  These can work out cheaper, but they are also the components that should be used. Buying cheaper alternatives are a false economy, as they will have a shorter "life" span. Our garage door maintenance service technicians will know exactly which parts to buy.  They are familiar with all the major garage door manufactures such as Lift Master and Chamberlain.
Another set of components that will need to be carefully monitored are the rollers, hinges and tracking.  Together, these ensure that the garage door opens smoothly.  Rollers are usually made of either steel or nylon. These, too, can get damaged. They will wear in time. Hinges lock the rollers into the tracking. These will need tightening and adjusting regularly.
Garage Door Maintenance Service – Rely on the Experts
The opener system has a set of interrelated technologies.  It needs regular inspection as well. Like the rollers, your ears and eyes should spot developing problems. Do not hesitate to contact our garage repair maintenance service experts if you suspect that there is something wrong. A very common problem is the misalignment of the photo eye. This connects the remote to the opener system. Again, skilled technicians from our garage door maintenance company can quickly repair this. Worn parts in the opener's drive mechanism, such as  the drive trains, drive belts, sprockets and gears, can also be replaced.
Frayed leads and problems with the main door opener motor drive, must be dealt with by the expert, as this will involve the main electricity. This must always be isolated during any maintenance work. Limit switches and circuit boards can also be replaced. Also remember that your garage door could be your other front door. The locking systems in your remote and opener could need changing and updating in order to ensure maximum security.
The actual garage door, along with the weather seals, should not be forgotten either.  Garage door panels come in a variety of different materials, such as metal, wood, plastics, and sometimes even glass. All these materials will be subjected to weathering. There  could be damaged and broken panels. Ignoring them is not an option.  They, too, will need routine maintenance work. This may lead to internal strains to the lifting systems.  Water could get in.